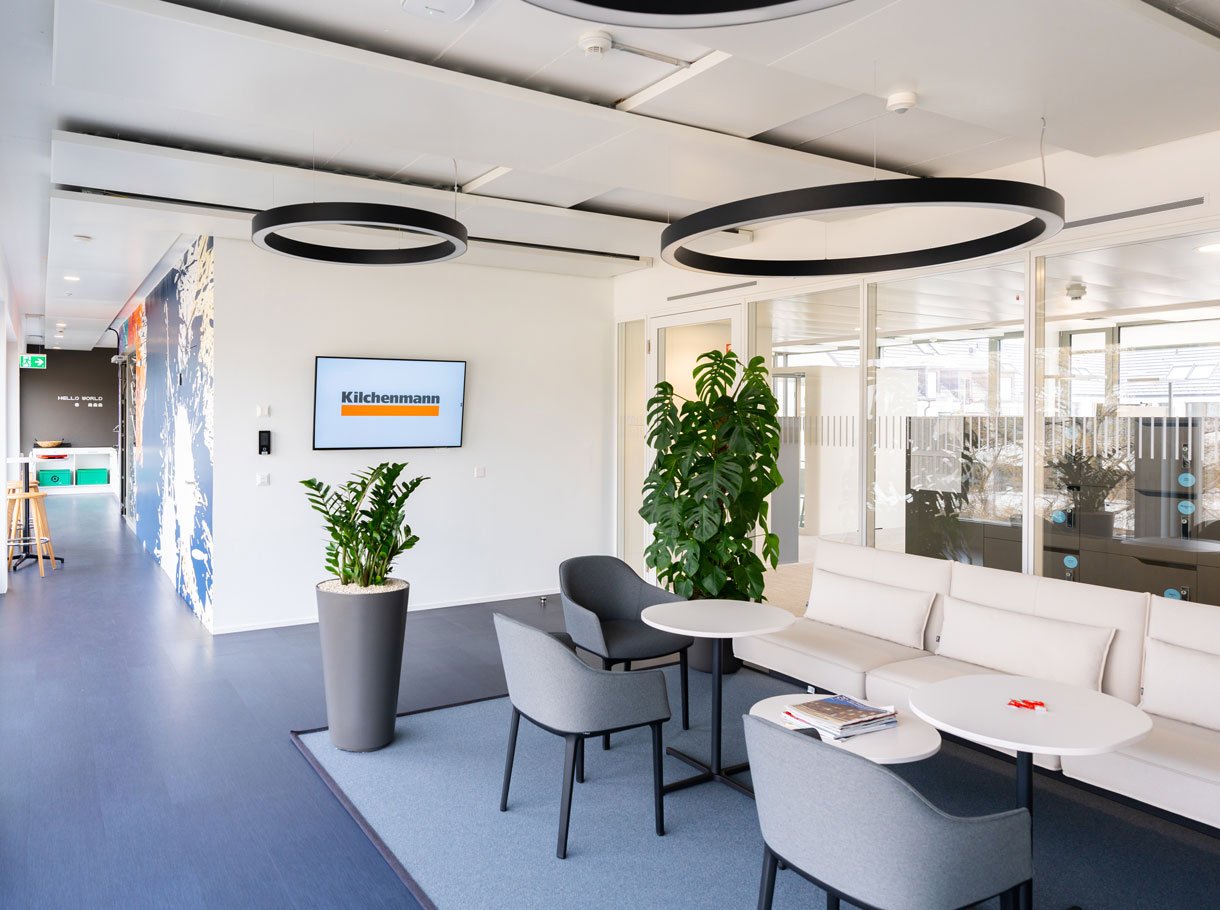 The University Hospital Basel is one of the leading medical centers in Switzerland with internationally recognized standards.
Baseline/Requirements:
As part of the specialist planning for the new occupancy at Steinengraben, concepts for the implementation of audiovisual equipment and digital signage were developed. The client preferred a solution with Logitech technology, which is modern and contemporary and allows intuitive operation. For this reason, a Microsoft Teams Rooms system was chosen instead of resorting to a "bring your own device" model.
Technical implementation:
On the first floor there are meeting rooms equipped with MTR systems. The tables in these rooms are equipped with integrated microphones and table sockets for power, operation and USB charging stations. Logitech Rally Bar cameras, single or dual displays are available for presentations and video conferencing. These systems are operated via Logitech touch panels (TAP) with HDMI connection for image and sound transmission. The whiteboards in these rooms are filmed with Logitech Scribe cameras and can thus, also be transferred to the video conferences.

In the arena there is a modern wooden seating tribune. The technology consists of a height-adjustable stand, extended with a special shelf, to which an 85-inch display is attached. A sound bar, microphones, a throw microphone for interactive discussions and a camera complete this installation.

The large training room is equipped with a double 75 inch display including the speakers. A tablet with HDMI connection is located next to it. For optimal sound quality, the mounts for the Logitech micpods were adapted so that the microphones could be mounted flat against the concrete ceiling. In addition to perfect acoustics, it was also possible to achieve an attractive design with this special solution. A table mounting socket for power, LAN and HDMI connection is also available.

On the ground floor, a digital signage system was installed in the break room and at the reception. On the other three floors, there are digital signage displays plus a Microsoft Surface Hub 2s at each of the flexible workstations. On the 3rd floor, we were able to implement identical meeting rooms as on the ground floor. The meeting rooms on the 4th floor were already equipped in a previous project.