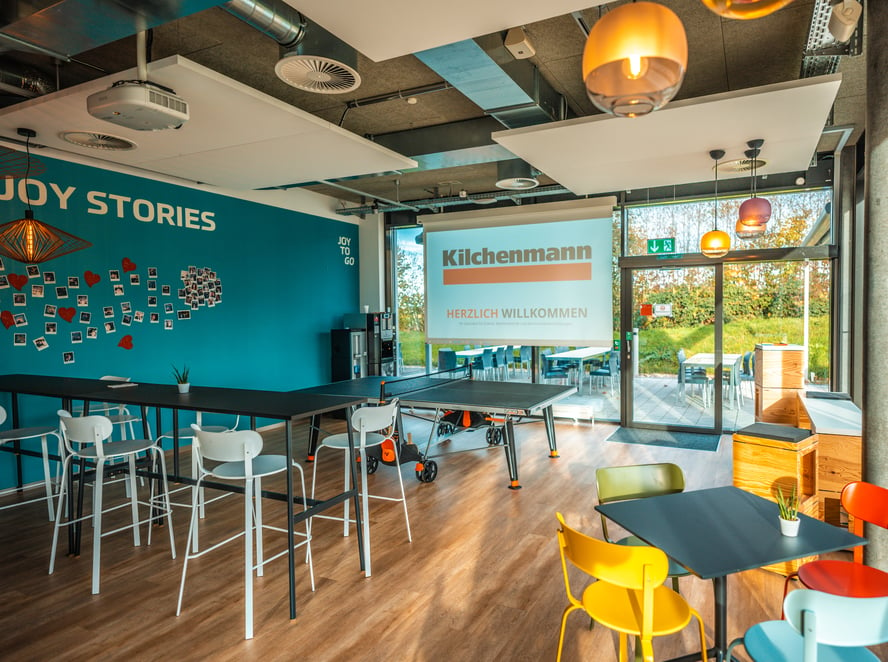 Headquartered in Switzerland since 1957, Selecta Group is Europe's leading provider of coffee and innovative FoodTech solutions in the workplace and public spaces.
Baseline/Requirements:
The customer's need is to equip various meeting rooms, training rooms, a showroom and a catering area with contemporary AV technology and also to continuously adapt this to the progress of technology (LifeCycle) since installation.

For the opening of the new showroom and the "Foodies" catering area, the customer wanted a digital signage solution. This will be used for customer greetings, advertising and specially created content.


Technical implementation:
Seven meeting rooms were equipped with projection, sound reinforcement, central control and central audio components.
Projection, sound reinforcement, various connection options, wireless presentation and touch panel control were installed in two training rooms.
The cafeteria / bistro was also equipped with projection, 5-zone sound system, touch panel control as well as wireless microphones.
At the reception, customers and guests are greeted by means of digital signage, which is operated autonomously by Selecta itself.