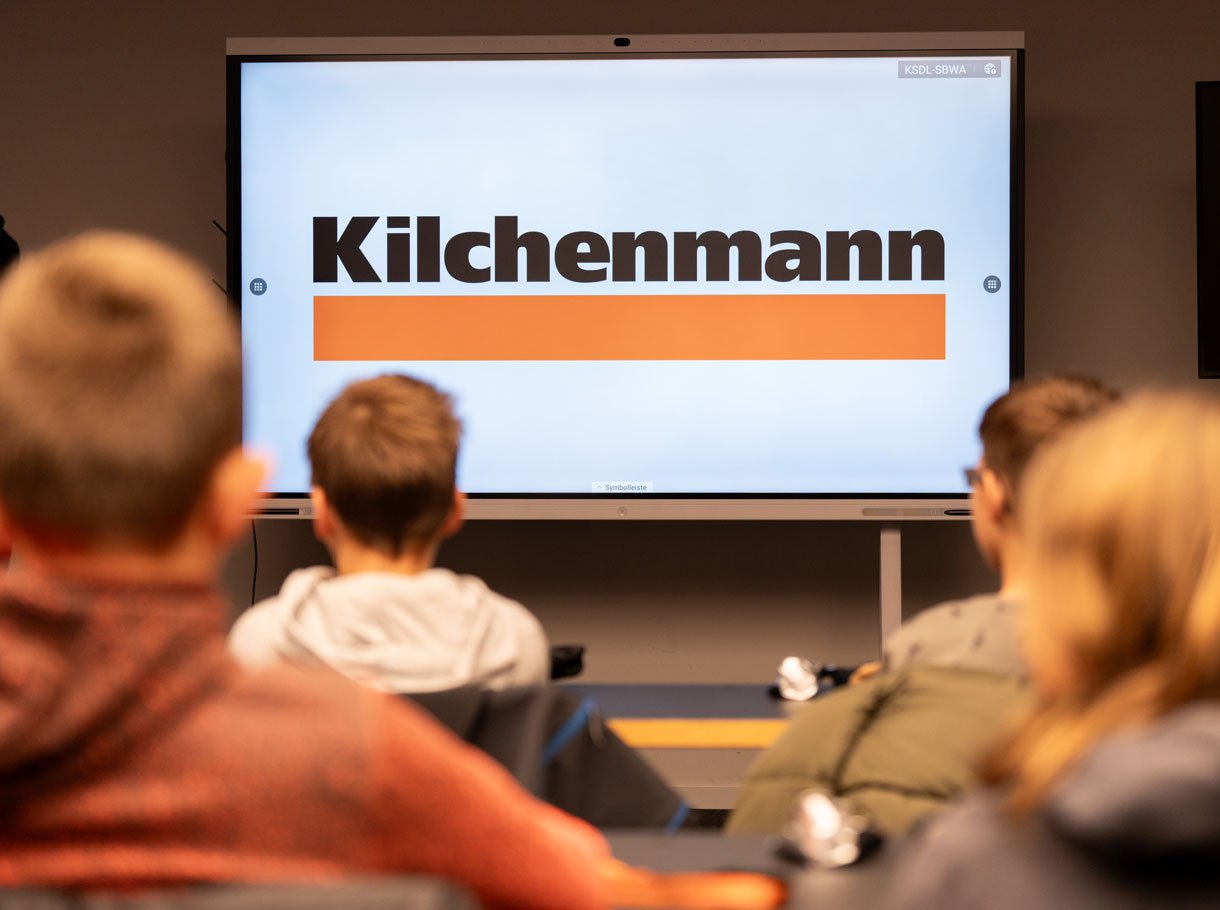 We take a look back at an inspiring day full of technology and innovation that we were able to experience with enthusiastic students on November 9, 2023.
A day that awakened a fascination for technology


National Future Day is a Swiss initiative that aims to break through traditional gender roles in career choices. It is a day on which pupils are immersed in the world of work and get to know professions that go beyond the usual gender-specific ideas. The aim is to show the diversity of the professional world and encourage young people to make career choices based on their interests and abilities, free from stereotypical assignments. By discovering gender-atypical fields of work, the children broaden their perspectives and gain self-confidence for their future careers and life planning. Future Day thus promotes equal opportunities and helps to strengthen young talent in all areas.

On November 9, Kilchenmann AG opened its doors to introduce future generations to the world of multimedia electronics, event technology and IT. National Future Day 2023 was a complete success - full of energy, discoveries and exciting insights.

From the reception in our modern event space to the interactive workshops, we showed just how dynamic and varied everyday working life in our technical professions can be. Our apprentices and technical experts shared their knowledge and passion, gave practical demonstrations and answered the many curious questions from participants.

Highlights of the day included the vocational workshops in the morning, which allowed young people to get a taste of our apprenticeships. They experienced how technology is used in everyday life and how events are brought to life behind the scenes.

"I liked the filming and the headset best here. The lighting and the fog machine were also great." Ueli Grieb

The "pizza party" provided a welcome break and time for stimulating discussions. In the afternoon, the students then had the opportunity to look over the shoulder of a reference person and gain an insight into everyday working life.




Are you interested in a career in an innovative and forward-looking company? Visit our careers page to find out more about your opportunities at Kilchenmann AG. Become part of our community and help us shape the future!