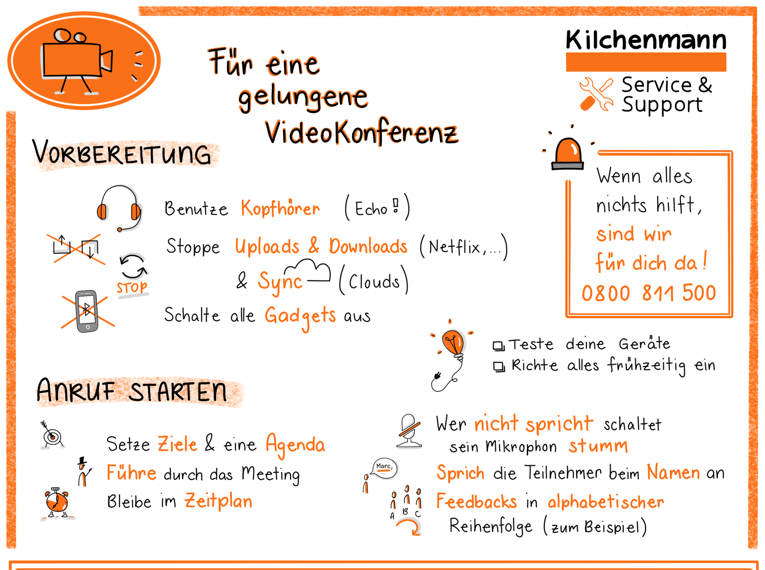 So that the connection works! We provide some tips & tricks to ensure that your video conference at home works without interruptions.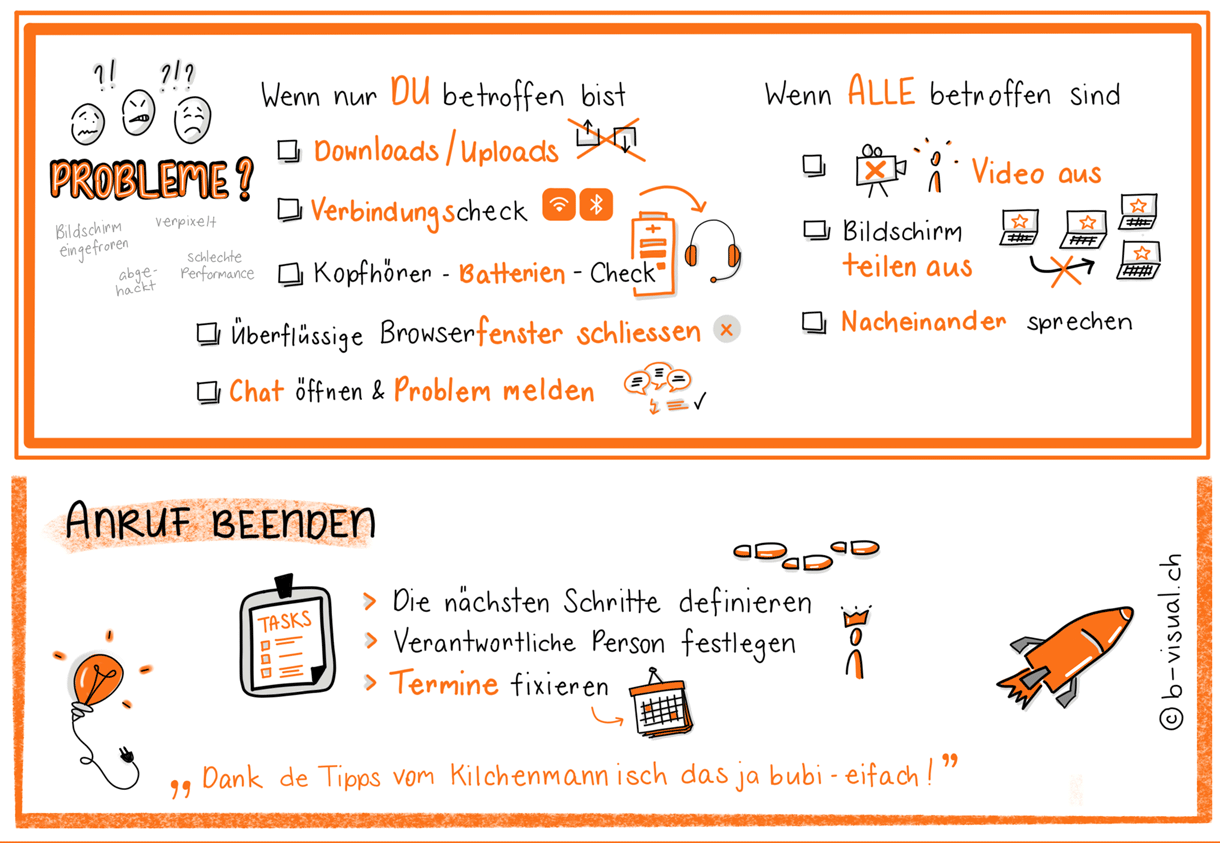 And here still in text form:


Preparation
Use headphones (Echo!)

Stop uploads, downloads and synchronisations (Cloud, Dropbox, etc.)

Turn off all gadgets, apps, ets (on mobile)

Test your equipment / Set everything up early


Start call
Set goals & an agenda

Lead through the meeting

Stay on schedule
For more than 5 participants
Address people by name

Those who do not speak mute their microphone (panting, ambient noise, etc.).

Feedback in alphabetical order


Problems
If only you are affected
Check downloads/uploads

Connection check (WiFi, Bluetooth)

Headphone Battery Check

Switch off video, participate only by audio (bandwidth)

Close unnecessary browser windows

Open chat & share problem

When all are affected
Turn off video

"Switch off "Split screen


End call
Define next steps

Determine responsible persons

Define follow-up appointment
Good luck in the home office and stay healthy!


©Graphics @b-visual.ch
Facebook: @b-visual.ch
Instagram: @b_visual.ch
LinkedIn & Xing: @Christine Dubach

Print version for our customers in Germany