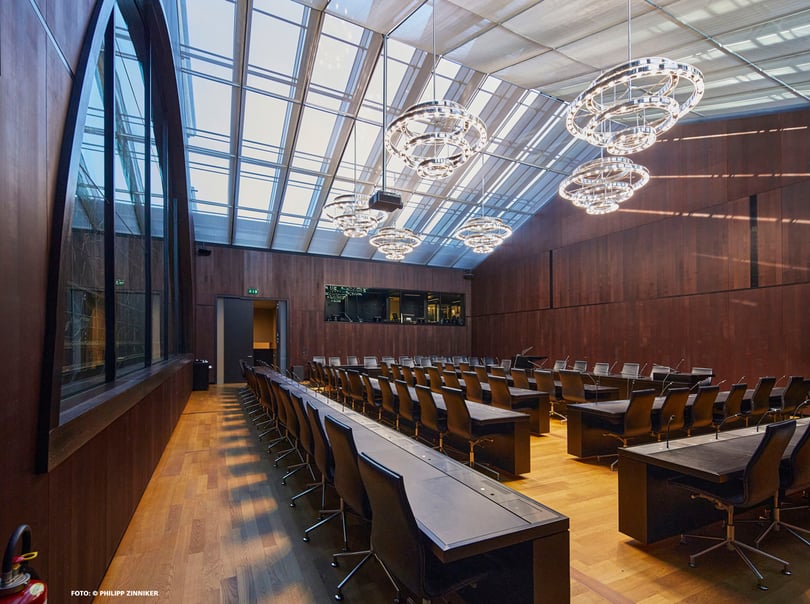 Commission Room 301 was upgraded with audiovisual equipment by Kilchenmann.
On the one hand, it can be used as a conference room, and on the other hand, it can serve the Council of States as a replacement hall with all the necessary facilities.

In addition to the audio system with conference system, interpreting system and sound system, this room also has a modern projection system with ceiling projector, retractable screen and several connection options in the room.

Kilchenmann also looks after the entire AV technology in the Bundeshaus with Service24 and guarantees one hundred percent reliability with 24-hour support and fast intervention times.