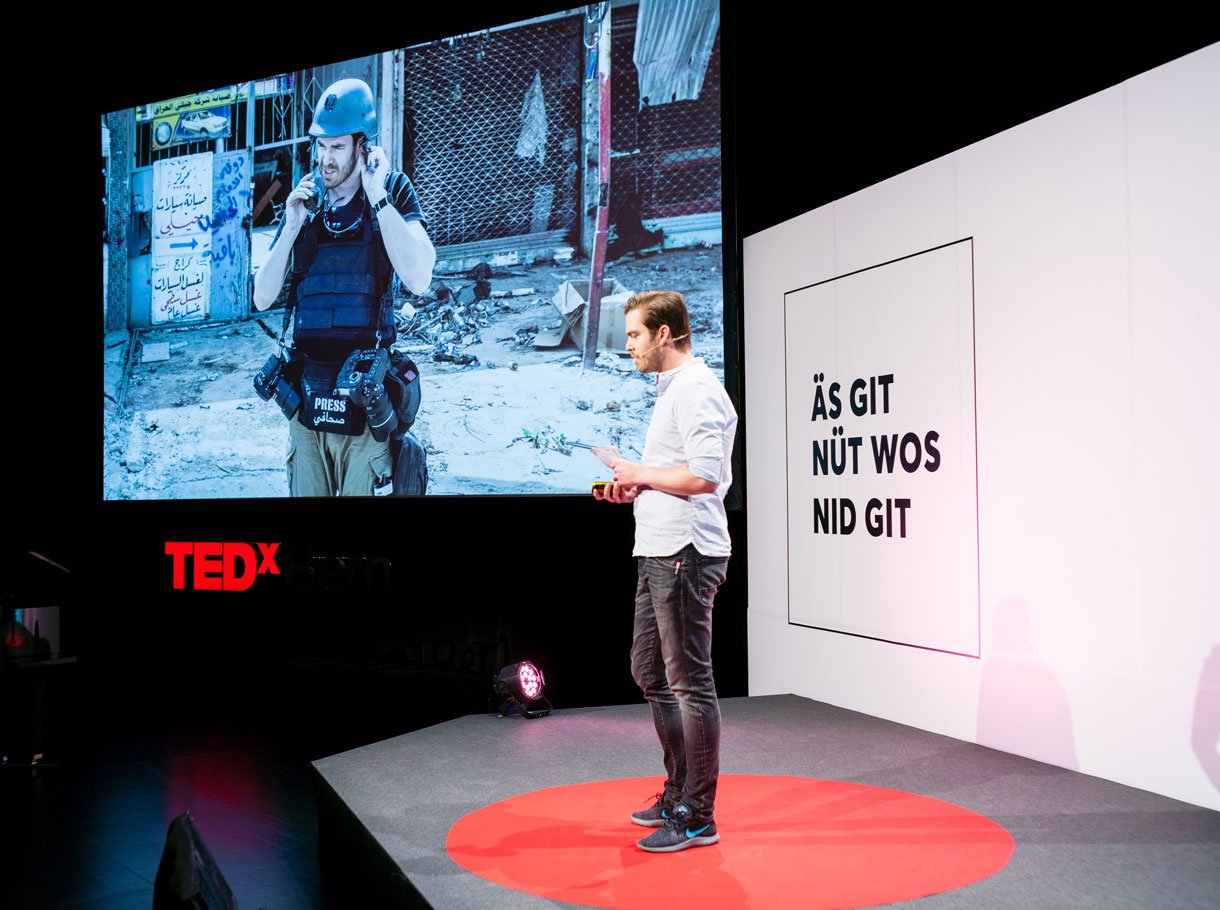 This year's TEDxBern took place on 31 August 2018 under the motto "ÄS GIT NÜT WOS NID GIT" at the Dampfzentrale in Bern. The speakers know: "ÄS GIT NÜT WOS NID GIT". They develop ideas, combine the tried and tested in new ways, overcome boundaries and make the impossible possible. The audience, in turn, knows that at TEDxBern 2018 they will meet visionaries who are changing Bern and the world. The speeches lasted between 6 and 18 minutes.

As the main partner, Event & Rental Service was once again able to support this top-class event with audio, video, lighting and simultaneous technology.

The existing audio and lighting system was supplemented by the event team and upgraded to meet the client's requirements. The almost 6.5m wide screen was fed with content from the speakers using our high-performance projector. Interpreters were responsible for translating the English-speaking speakers into German. Thanks to the soundproof simultaneous booth, they were able to translate the speeches into German undisturbed.