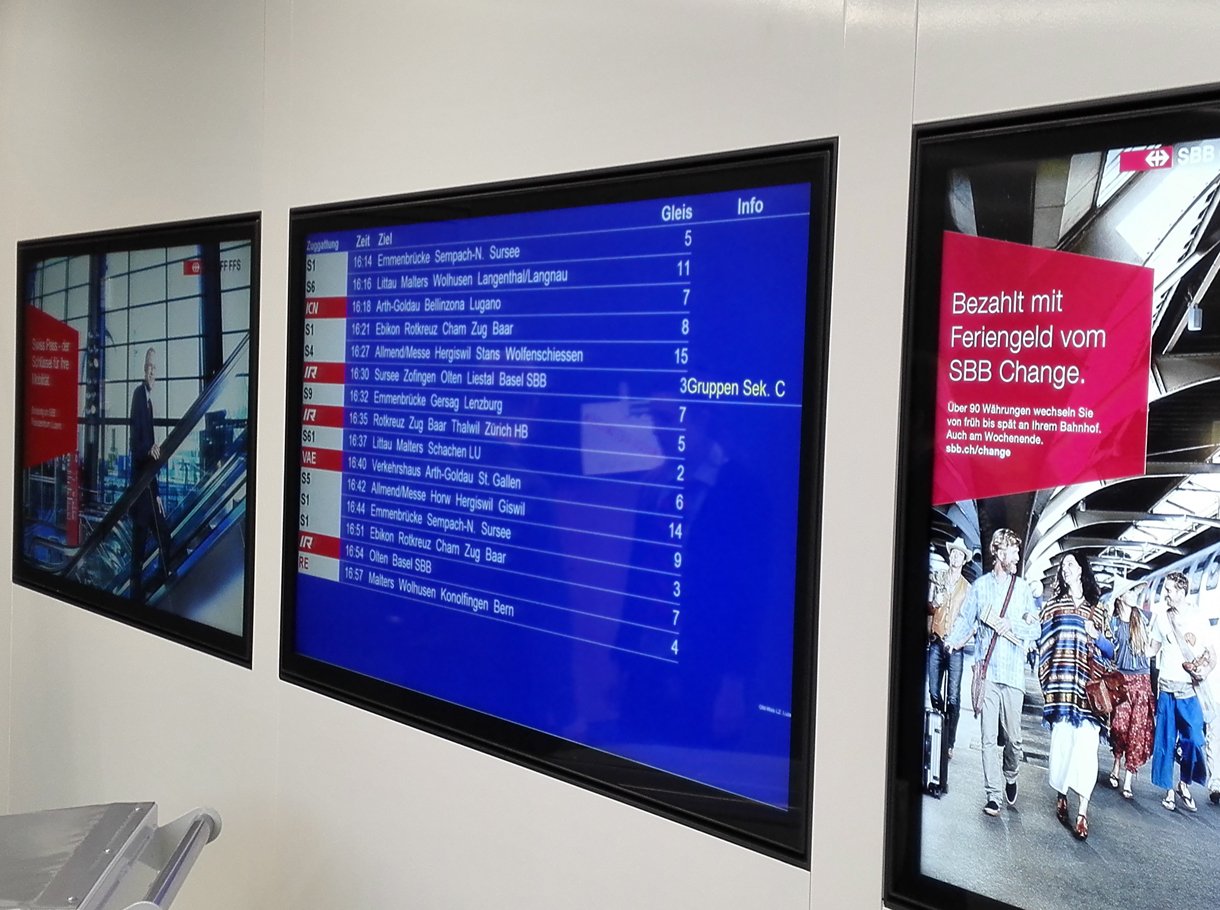 As a contractual partner for media technology equipment, Kilchenmann has been providing services as a technology partner for SBB AG throughout Switzerland for around two years. The services include in particular the further development of media technology standards, the delivery and installation of media technology hardware components (displays, projectors, public address and control systems), as well as the operation and maintenance of new and existing installations. Through continuous quality management, defined goals/quality are reviewed and, if necessary, optimised and further developed accordingly.

Digital Signage at SBB
Kilchenmann is also a partner of SBB for digital signage. The displays are integrated in the SBB network and are managed via a central content management system. Kilchenmann installs and operates the backend (server) and the frontend (player, screens). Depending on the work group, the content is either inserted by Kilchenmann or by the client's department itself. Kilchenmann also produces the advertising content. The digital signage system is constantly being expanded, and currently more than 300 screens are in use at around 80 locations throughout Switzerland.

Digital door signs at SBB
On behalf of SBB, Kilchenmann is currently replacing the existing Evoko room managers with Evoko Liso. This involves around 330 digital door signs in SBB office buildings - throughout Switzerland.