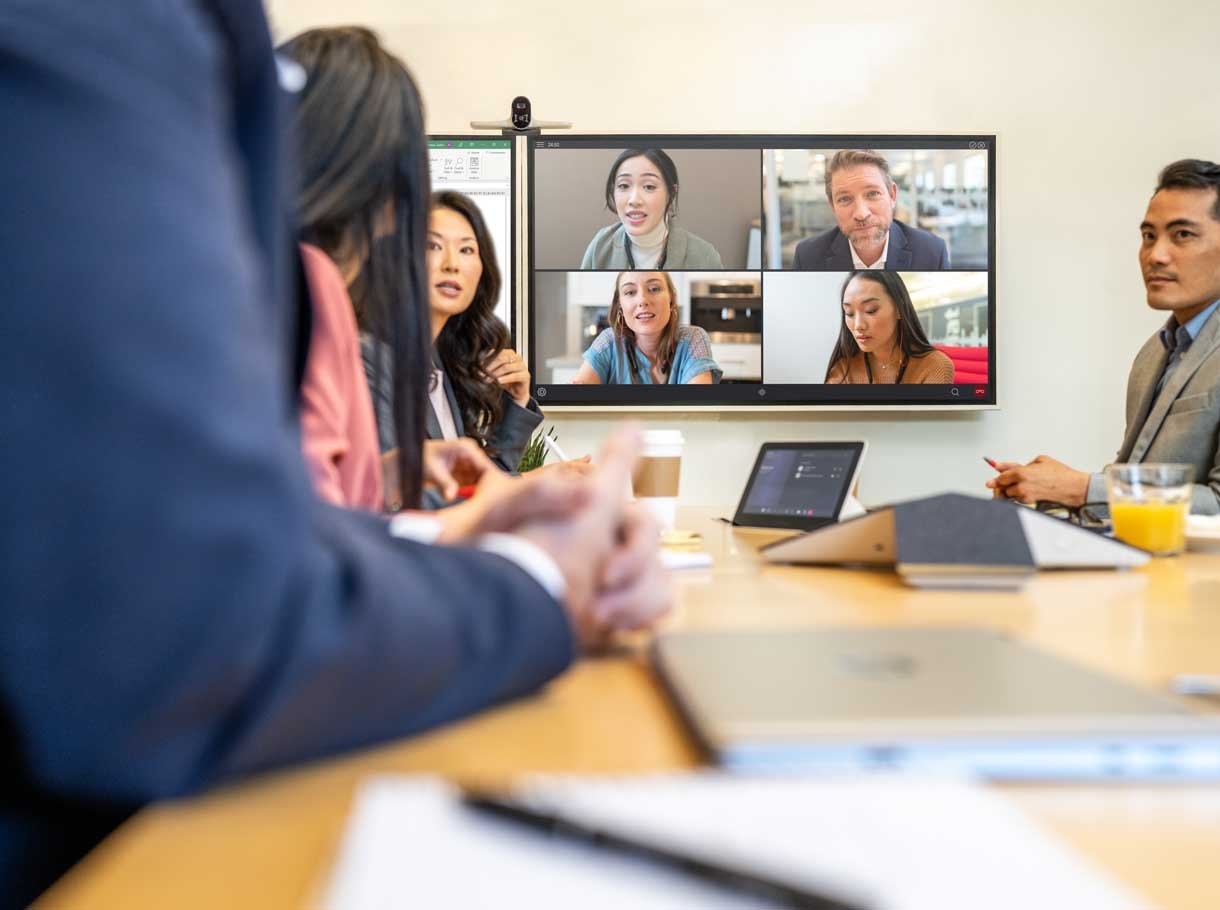 Kilchenmann is pleased to offer you a one-time discount on your first "Microsoft Teams Room".
Get your first poly kit for Microsoft Teams Rooms today!
This offer is valid for all four Poly Studio kits; for focus rooms, small rooms, medium rooms and large rooms. Plus free remote installation by Poly and 3 years support and warranty.

Offer is valid until 12/31/2022. Contact us today.

More productive virtual meetings

Take your Teams meetings to the next level. Studio Room Kits for Microsoft Teams rooms provide professional-quality audio and video for your most productive and focused conversations. Speaker tracking technology, powerful stereo speakers, and a 6-element microphone array with NoiseBlockAI and Acoustic Fence technologies to suppress indoor and outdoor noise. Flexibility, versatility and pure quality are the essence of Poly's solutions for Microsoft Teams Rooms. Each of these all-in-one systems, available in Focus, Small and Medium configurations, comes fully equipped with a Poly conference camera with Meeting AI technologies, a collaboration PC with PC mount kit and an Easy Touch controller.
Identical meeting experience for all
Poly has integrated its advanced artificial intelligence technologies into Studio Room Kits for Microsoft Teams. These help employees in the office, at remote locations and on the road to experience more exciting and stress-free virtual meetings. Kilchenmann is proud to partner with Poly and Microsoft to deliver intelligent hardware and software capabilities that help all participants communicate well and easily on every call.
Exceptional production quality
Poly DirectorAI technology adds automatic tracking to create an unparalleled video experience. It's as if there's a director in the room making sure everyone is clearly visible. So very accurate speaker tracking and professional quality group framing is guaranteed.

Do you have additional questions? Contact us today!