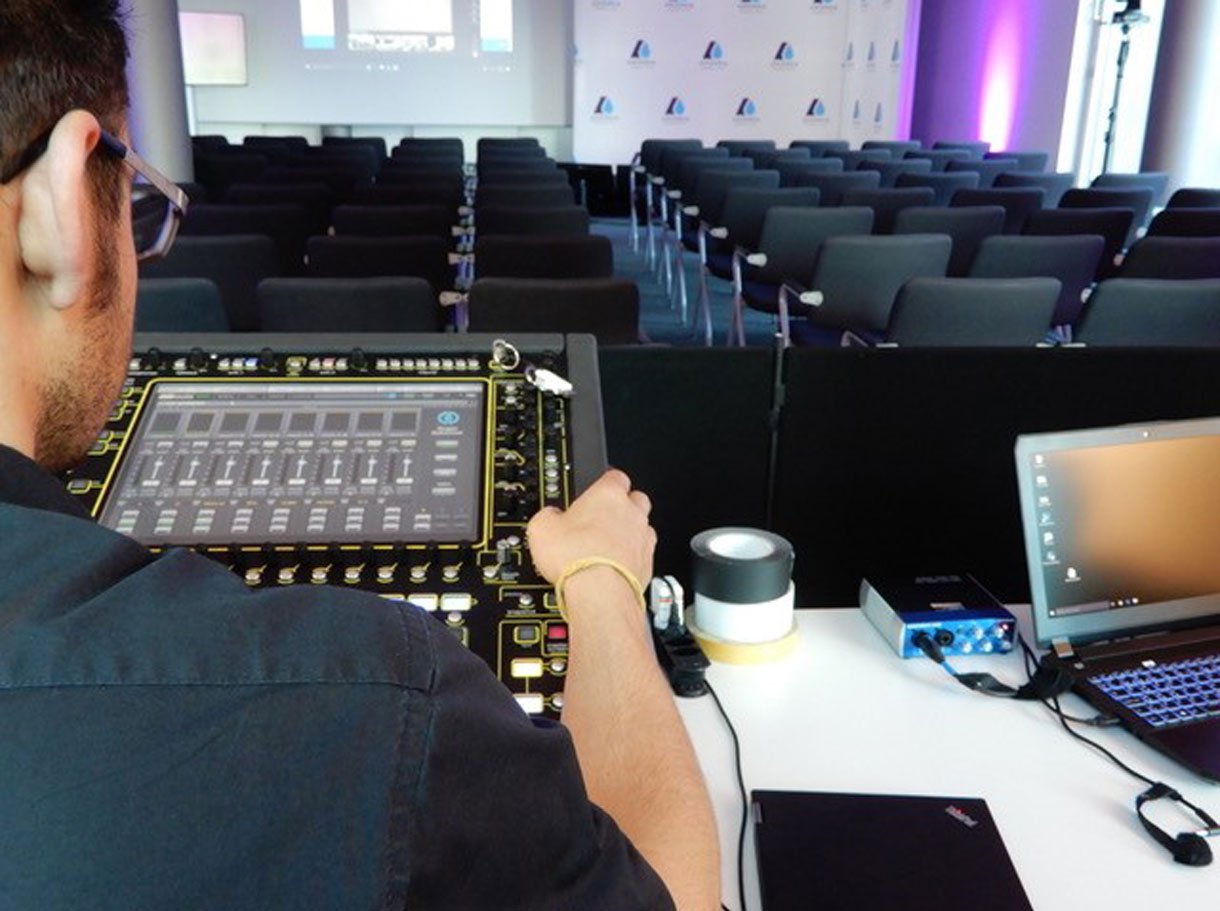 In the context of the quarterly Global Town Halls, a high level of professionalism was achieved as always in terms of event service.
For the quarterly Global Town Halls, one of the most important employee events of Ascensia Diabetes Care, Kilchenmann took over the production lead in terms of event service. Our team equipped the event with high-performance systems in the area of collaboration and presentation technology. Our primary goal is to plan and execute every such event with the highest degree of professionalism.
In addition to a fixed installation, which was supplemented with a video conferencing system, two additional video cameras and seven wireless microphones, the new logo wall, which was specially made for Ascensia, was also used for the first time at the event. Thanks to the integrated LED lights with dimmer, the printed logo could be cleverly included in the presentations and thus optimally accentuated at all times.
The content of the entire event series was broadcast live with a video conferencing solution from BlueJeans international.