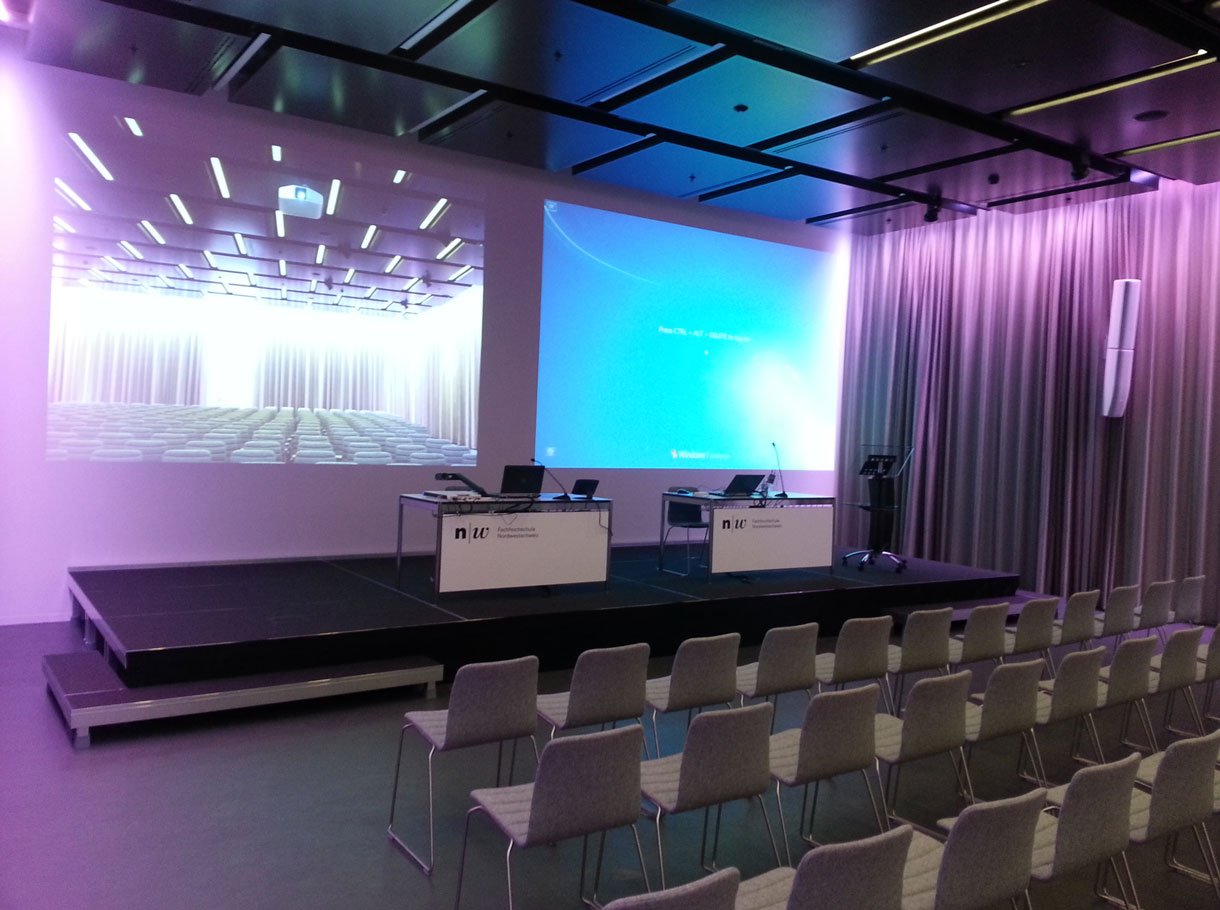 An innovative, future-oriented campus also requires state-of-the-art audio-visual technology to meet the demands of school operations.
The Olten campus sets new standards in every respect: The first Minergie-P-ECO building in the canton also puts many other schools in the shade when it comes to audio-visual technology. Future-oriented technology paired with high availability and short intervention times allowed the school to get off to an excellent start.
Kilchenmann was commissioned to plan and implement the audiovisual systems. The Minergie specifications were taken into account. In rooms that are unused for a longer period of time, the AV systems switch off automatically.
60 rooms were equipped:

An auditorium (300 seats): The systems in this auditorium, which is equipped with state-of-the-art technology, are controlled via a touch panel that can be operated easily and intuitively from the lectern.

Four lecture halls (120-180 seats each for students): They are equipped with double projection and autonomously usable radio microphone channels. Volume control and integrated room control is via the touch panel. In addition, a hearing aid system has been installed for the hearing impaired.

26 classrooms (30-60 seats each): All classrooms have permanently installed notebooks, a wireless microphone, a visualiser and a BluRay player.
29 group rooms (up to 20 seats per room): Flexible connection options (HDMI, VGA, LAN, power) for notebooks are available here in each case.
For the first time in Switzerland, Kilchenmann successfully used projectors with integrated HDBaseT interface in connection with Crestron video systems.