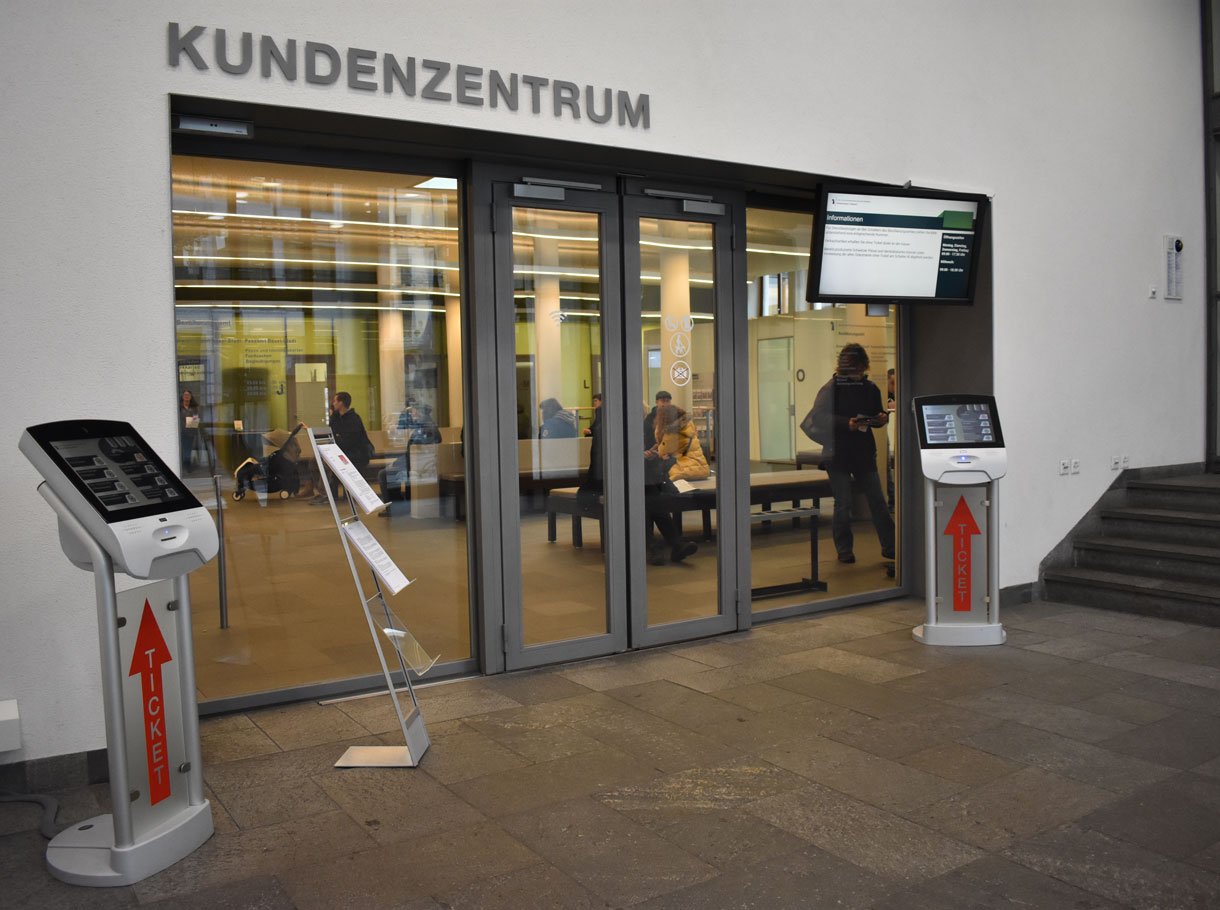 Kilchenmann was commissioned by the Residents' and Passport Office of the Basel Department of Justice and Security to implement a customer flow management solution.
Two Qmatic self-service stations were installed in front of the entrance hall. Since the entrance hall already opens before the JSD's counter hall, customers can pull their ticket for the desired request beforehand. The content on the stations is available in four languages. The services are timed, as not all of them are available every day, such as the flea market. The LCD display in the entrance hall also informs customers about services or current events.
In the counter hall, a workstation display was installed at each counter. The displays inform the customer about the counter labelling A,B,C, etc., the number called, or that the counter is closed. Two other main displays show ticket numbers and room/counter designations as an overview, so that waiting customers can find their way around. To optimise the flow of customers at the counter, customers who fill out a form have the option to leave the counter and then enter the counter pool. They do not have to pull a new ticket to be served again afterwards, but are automatically called up again by the system after a certain time. The customer keeps his ticket number during the entire stay.
Starting with the Qmatic Orchestra, things like waiting times (12 minute rule), counter pool and service times are evaluated.