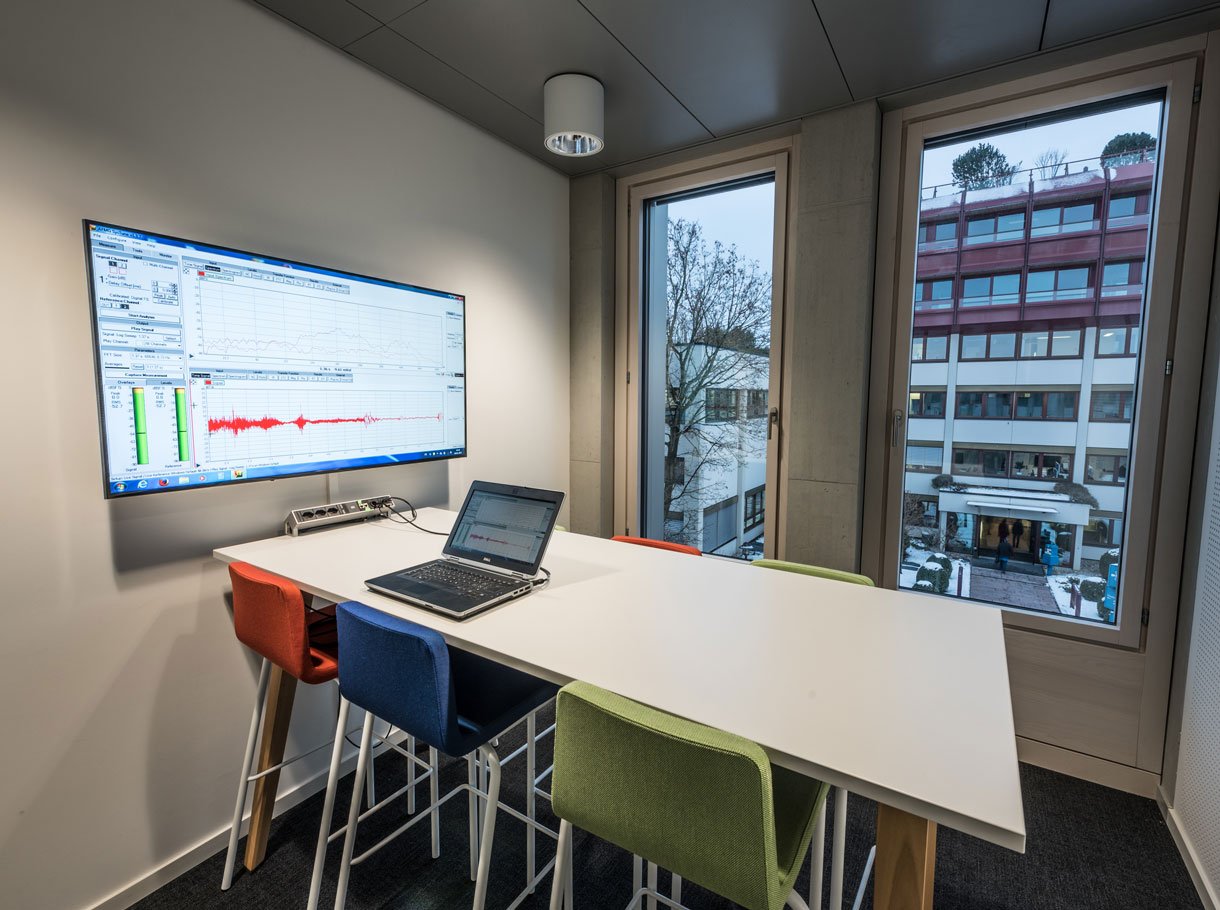 Thanks to us, the newly constructed presentation building of Bruker BioSpin AG convinces with modern AV equipment.
Based on the technical planning by INTELLICONCEPT, Kilchenmann was awarded the tender for the audiovisual equipment in the new Bruker BioSpin presentation building in Fällanden. The execution planning and implementation were managed from our Neuenhof branch.
In addition to two autonomous AV systems with AMX control in the foyer, a conference and training room, nine smaller meeting rooms and several training areas were equipped. The AV system in the foyer was equipped with an AMX Enova Digital Matrix, Biamp Audio DSP, Panasonic projection, Shure Digital wireless microphone system and an active Fohhn sound system. In the combinable, multifunctional conference and training room, an AMX DVX matrix, Biamp Audio DSP, Barco ClickShare, Panasonic projection and JBL speakers were used. Samsung DM series displays in sizes from 55" to 82" serve as additional display systems in several rooms.
The Kilchenmann team at Bruker BioSpin AG is always available to customers for service.