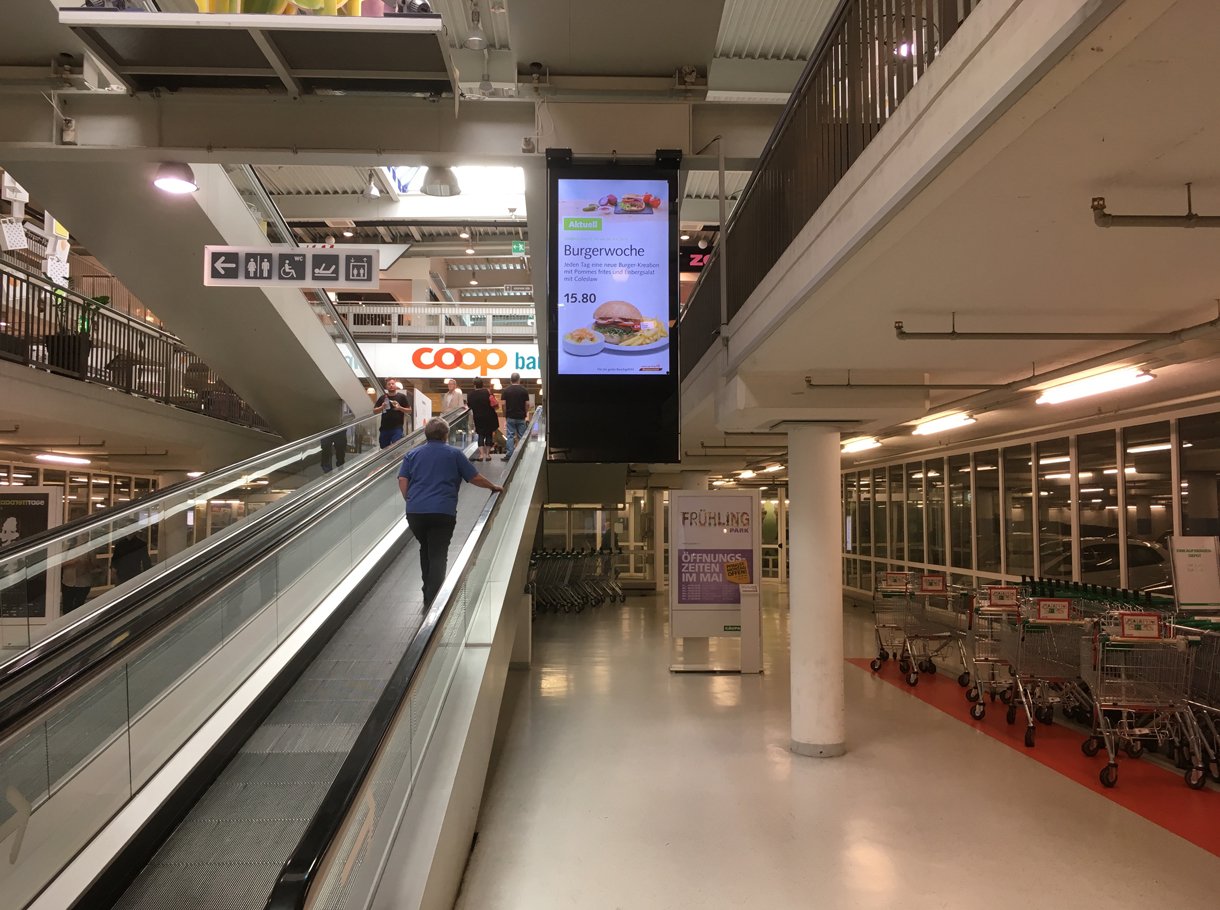 The Shopping ePanels installed by Kilchenmann already reach a diverse audience at 27 Swiss locations, directly in the vicinity of the sales channels. To date, 185 ePanels with a screen size of 70" have been installed. Some of these installations and constructions were highly demanding, e.g. due to structural adaptations in concrete and glass, display locations above escalators or even installations at a height of 13 metres.

Communication space "POS" - Shopping centres are places with a strong appeal. Due to their large catchment area and their wide range of products, they offer many contact opportunities and consumers can be reached in the direct vicinity of the sales channels. ePanels placed in prime locations reach a diverse audience in a relaxed atmosphere.

The Kilchenmann team is also responsible for service and annual maintenance.