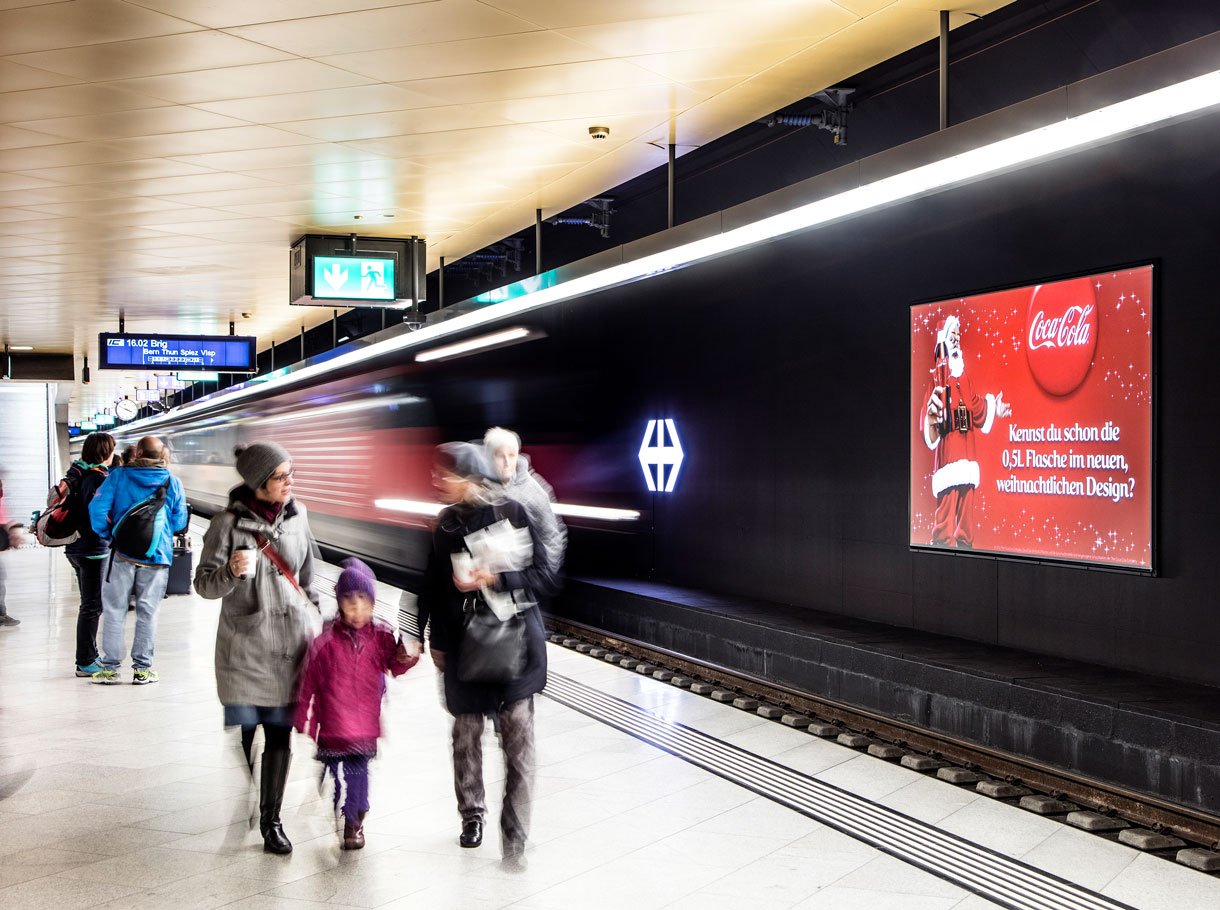 A total of twelve rail beamers are installed in Zurich main station, Zurich airport station and Bern station. These were adapted to the latest state of the art at the beginning of 2019 as part of the lifecycle process.

The generous projection surfaces of 12 m2 each for advertising messages attract the greatest attention from rail passengers in the waiting area of the platforms.

The advertising messages are displayed absolutely synchronously on all surfaces in the same station.

Thanks to intelligent railway recognition, the rail beamers switch off their projections in good time before the arrival of the train composition. This means that neither the train drivers nor the passengers on the train are dazzled or distracted by the impressive luminosity of 7,200 cd/m2.

The Kilchenmann team is also responsible for service and maintenance.