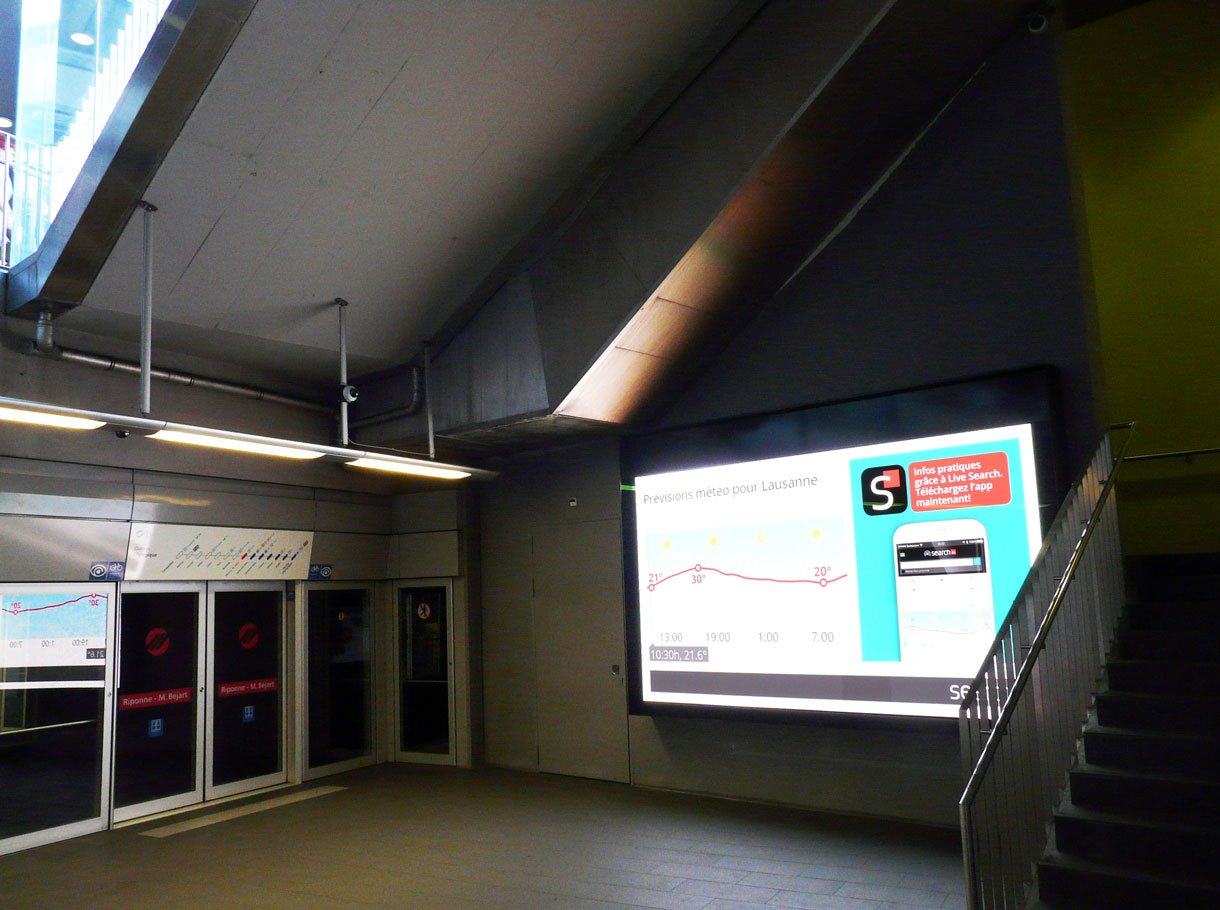 For APG|SGA, we implemented a large-scale out-of-home media project in the field of digital signage at 19 m2 locations in Lausanne as technical integration partner.
The Métro m2 is the only metro in Switzerland and the busiest public transport system in Lausanne. Over 550,000 passengers commute there every week.
In spring 2017, APG|SGA comprehensively modernised and expanded the advertising spaces at the m2 hotspots. As technical integration partner for digital advertising media of APG|SGA, we were allowed to realise a challenging out-of-home media project in the area of digital signage at a total of 19 locations. In the two stations Gare CFF and Riponne-M. Béjart stations, two Barco X2 indoor LED screens with 2.7 mm pixel pitch were installed. The eBoards are located on very busy platforms, directly next to the entrances and exits. Around 4,200 advertising loops of 120 seconds each are broadcast weekly in HD format on a screen area of 3,600 x 2,000 mm. The systems have their own playout system connected via fibre optic cable in a separate technical cabinet and are fully monitored. For maintenance and servicing, the LED tiles suspended from a truss can be installed and removed via front access. Protection is provided by a passively ventilated enclosure with a hinged metal wing whose integrated glass pane has a surface area of 8.36 m2.